---
semi-trailer from novotruck
the reference in business
Sometimes, size matters
Our trailers can be equipped with partitions for two or three temperatures, as well as fixed and movable longitudinal dividers, to provide our customers with maximum flexibility to meet their operational requirements.
We cover vehicle lengths from 8 metres to 13.6 metres - with the corresponding special permits, we can also go longer.
All our trailers run on an exclusively developed high-performance double-beam chassis. A complete telematics package is available.
For use in urban areas, the vehicle is available with all attachments in a PEAK-certified option - so it runs quietly.
An additional plywood layer to the already extremely impact-resistant inner layer makes the panels highly resistant to damage. All impact-resistant outer edges and internal impact strips are one piece for increased durability to exclude moisture ingress. Our impact-resistant outer edges are made from a high-strength aluminum profile and powder-coated - optionally also in special colors, making painting unnecessary. All pipes in the chassis are coloured and not painted to remain clear and easy to maintain in the long term.
Extensive options for rear and side doors, floor surfaces, internal protective walls, and additional boxes for pallets or materials make every semi-trailer a specially produced vehicle tailored to its intended use, making it unique and efficient for a long time. Refrigerated trailers from novotruck - tailored to your needs.
We use nothing but the highst quality materials to ensure a maximum of strength and durability. Ann novotruck simitrailers are build to withstand even the the hardest operational conditions.
Our profile frames are bonded throughout to prevent moisture from penetrating. The rails are powder-coated in white, if not otherwise requested. Refrigerated trailers from novotruck - discussed.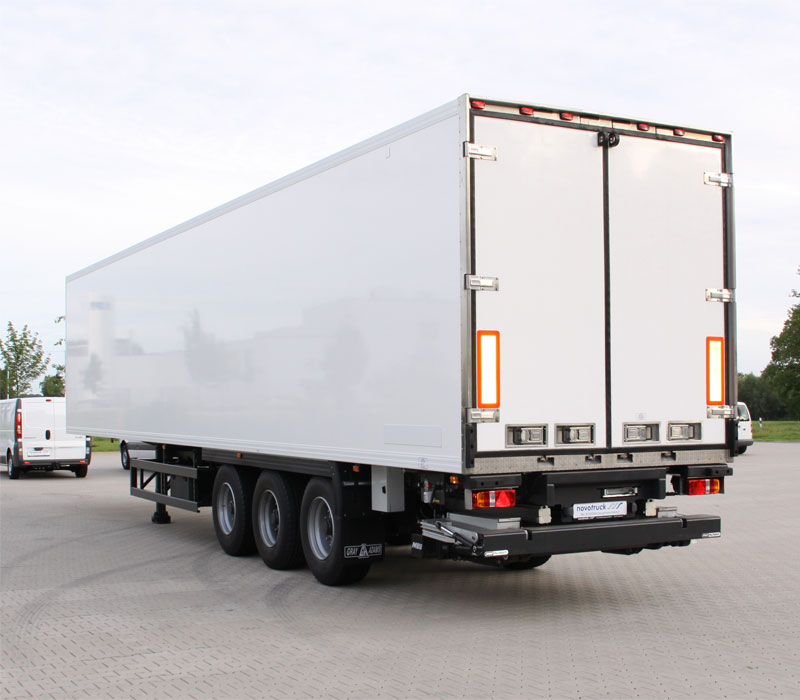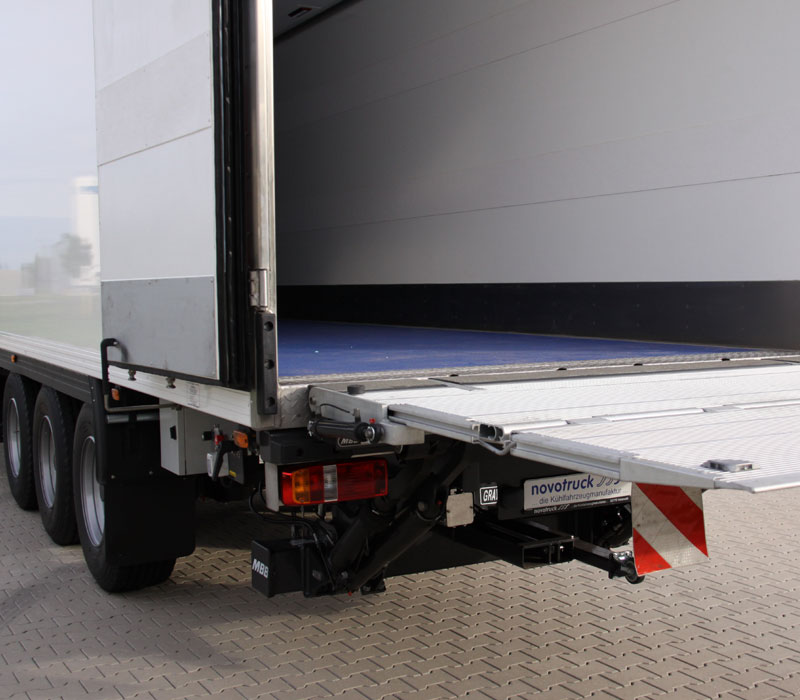 A tuck-away tail lift makes your semi-trailer much more flexible in situations where ramps or forklifts are not available. Neatly folding away under the loadbed of the vehicle, it is completely out of the way.
The auotmatic lift axle control system reduces tire wear and the truck´s turning circle during empty runs. As soon as the vehicle is being loaded, the lift axles are lowered toincrease weight capacity, if required. Upon unloading the axles are lifted again.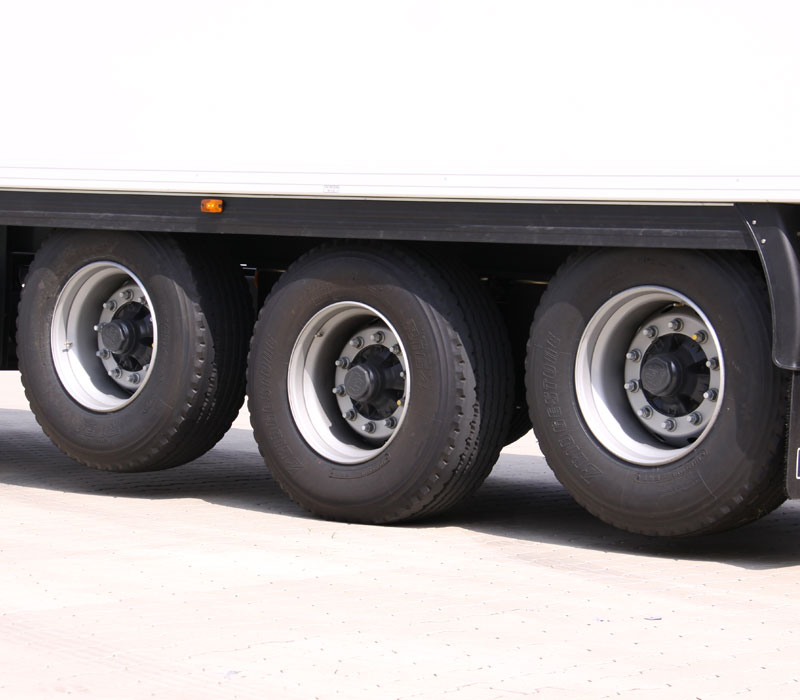 ---
any questions ? - ask a novotruck expert!