---
multi-temperature vehicles from novotruck®
It's the inner values that count.
novotruck offers a wide range of multi-temperature vehicles in various configurations from simple cross sections to more complex partition wall systems which make it possible to adapt and reconfigure loading space individually and according to transport requirements by creating two, three or four different temperature zones. However complex your transport jobs are - novotruck will come up with a solution for your business. Multi-temperature options are available for vans, truck bodies, or semi-trailers.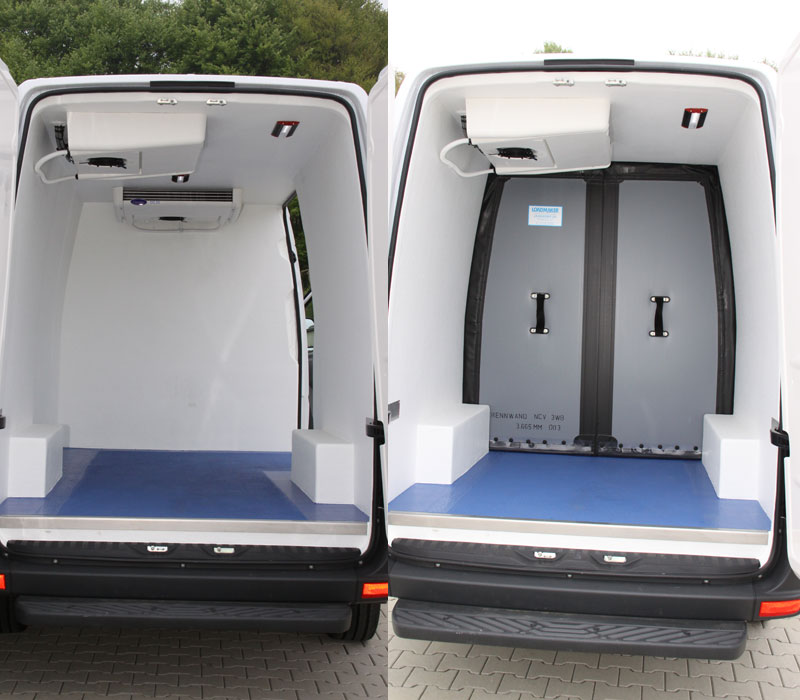 Box-type vans are the smallest vehicles in our multi-temperature range. Due to the non-rectangular shape of the cargo space, the partition wall is fitted across the length of the vehicle rather than alongside it. In this configuration, the partition wall can be moved flexibly between the side door and the wheel arches or even up to the rear evaporator. It can also be removed completely to create a large mono-temperature space.
A fixed partition wall creates two different sections and provides cargo restraint as well. The front part of the van is refrigerated, the rear part air-conditioned. The vehicle is being used for simultaneous transport of cakes and pastry requiring refrigeration as well as oven-warm bakery products within the same vehicle, but not in the same compartment.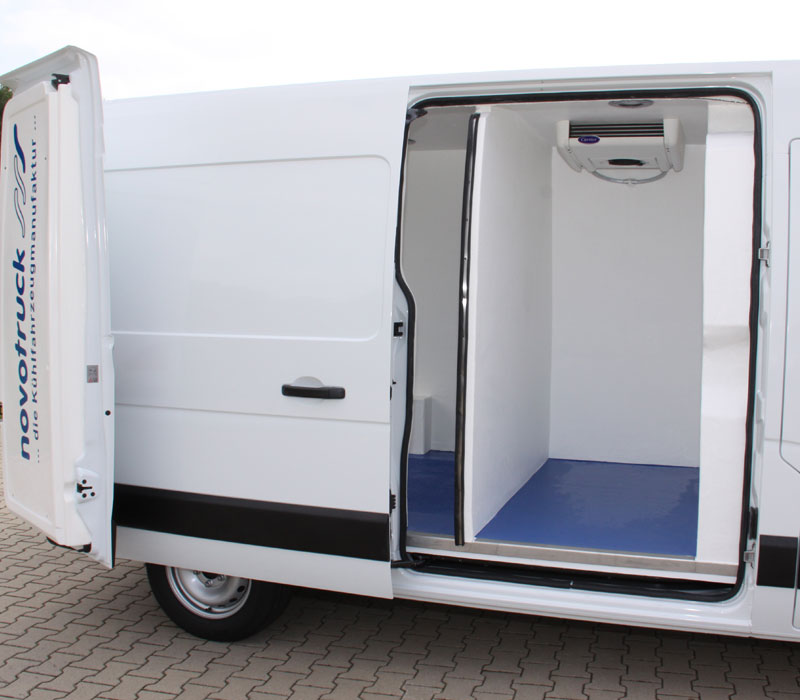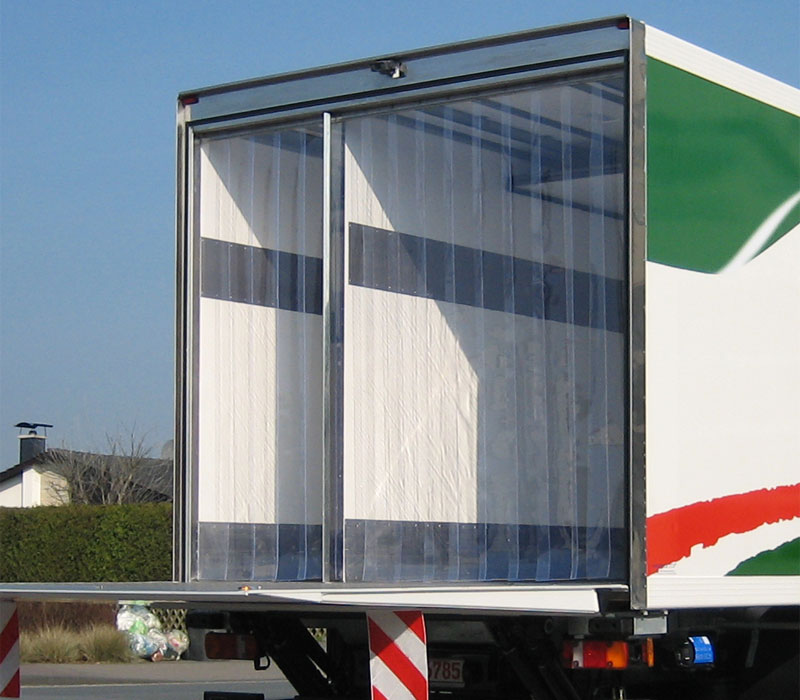 A wide variety of options for partitioning and dividing is available for box bodies. Cargo space can be partitioned alongside and across the length of the vehicle, whatever makes better logistical sen
If goods have to be packed and picked in very small quantities within the vehicle, it certainly makes sense to install a partitioning wall with a door. This solution gives you the flexibility to adjust the larger compartment to different requirements such as seasonally changing load space and, what is more, facilitates quick and efficient loading and unloading.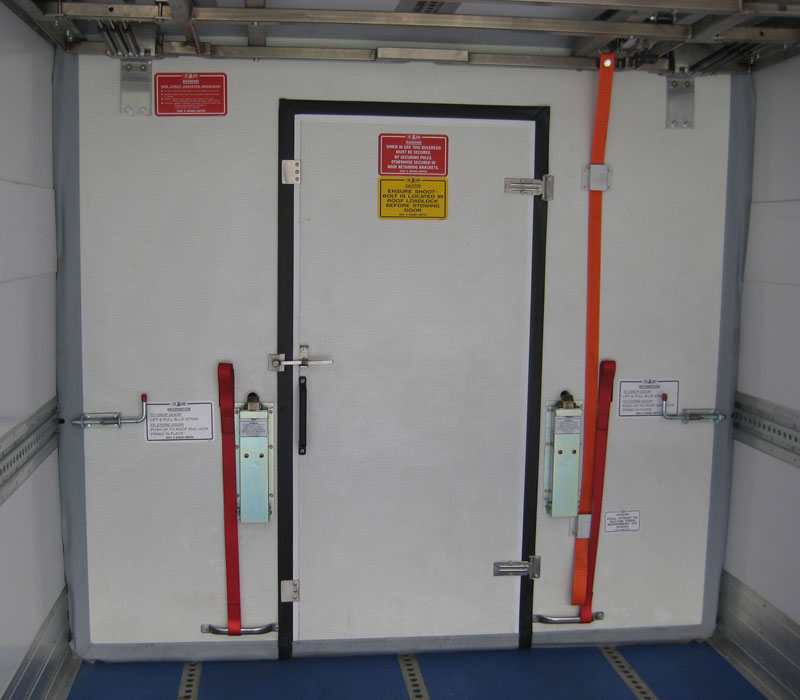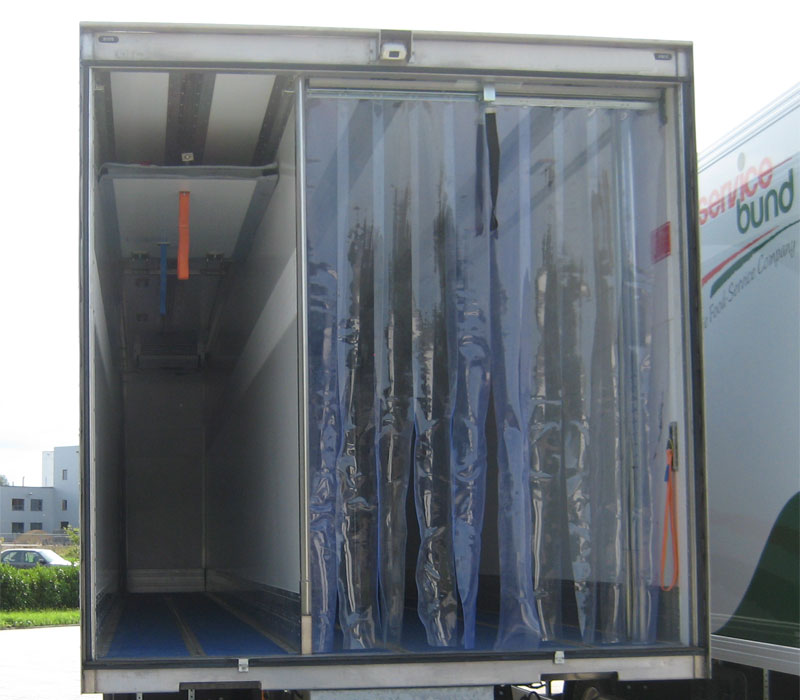 A partition alongside the vehicle combined with a tail lift makes both temperature zones permanently accessible via the tail-lift, thus providing an indispensable solution for simultaneous distribution of fresh and frozen foods.
By fitting transversal and longitudinal partition walls, we can create three or four different temperature-controlled compartments, giving you even more flexibility.
A corresponding number of evaporators and a refrigeration unit with the necessary power are essential ingredients to multi-temperature configurations.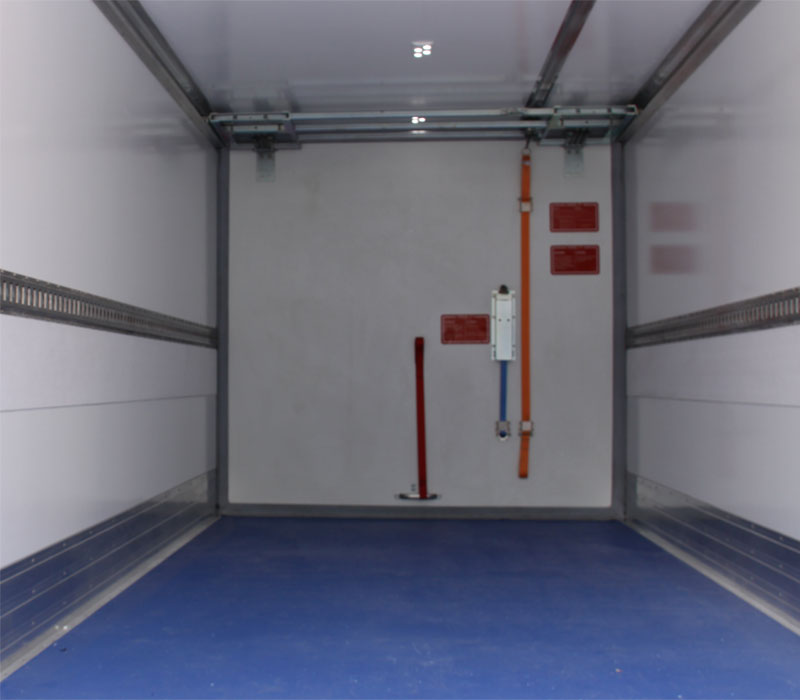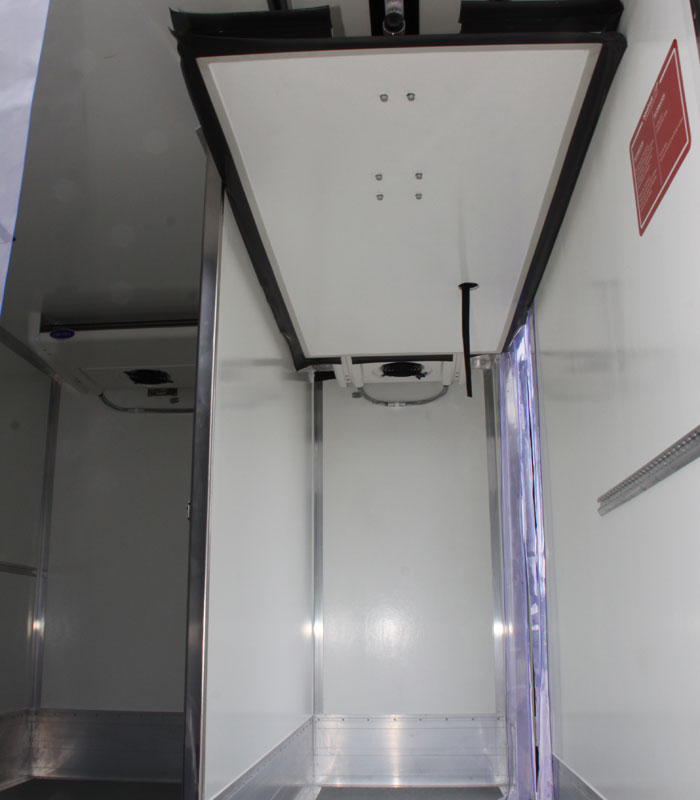 In this configuration, center and horizontal partitions create two separate compartments which can be cooled or heated separately.
Our soft partition wall enables you to create separate spaces in your truck body flexibly and temporarily. If not needed, the partition can be removed from the vehicle effortlessly.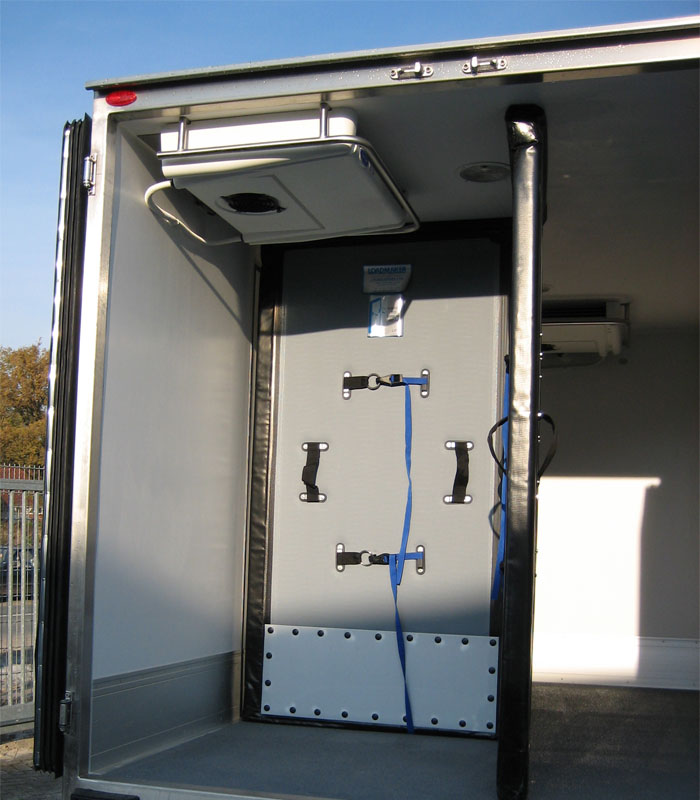 ---
any questions ? - ask a novotruck expert!