---
refrigerated box bodies from novotruck®
Our truck bodies are first choice for larger vehicles.
All our products are distinguished by the use of high-quality materials throughout, customized construction and, last, but certainly not least, by their unique and appealing design. By using high-performance insulation material, we achieve higher payloads and longer service life for our vehicles. The bonded wall panel components are efficiently protected against day-to-day wear and tear by powder-coated aluminium corner profiles running along the edges.
All doors, hinges and door locks are made of stainless steel, making for long service life, extreme durability, hygiene and largely wear-resistant parts. It goes without saying that all our products comply with German food hygiene standards (LMHV Lebensmittelhygiene-Verordnung). By extension, our products also fully meet HACCP and IFS requirements. Should you require ATP certification, you will receive proof of the high quality of our products in writing.
By choosing our products, you can be sure of making the right and decisive move towards food safety. We also offer temperature recording and monitoring systems for your in-house documentation.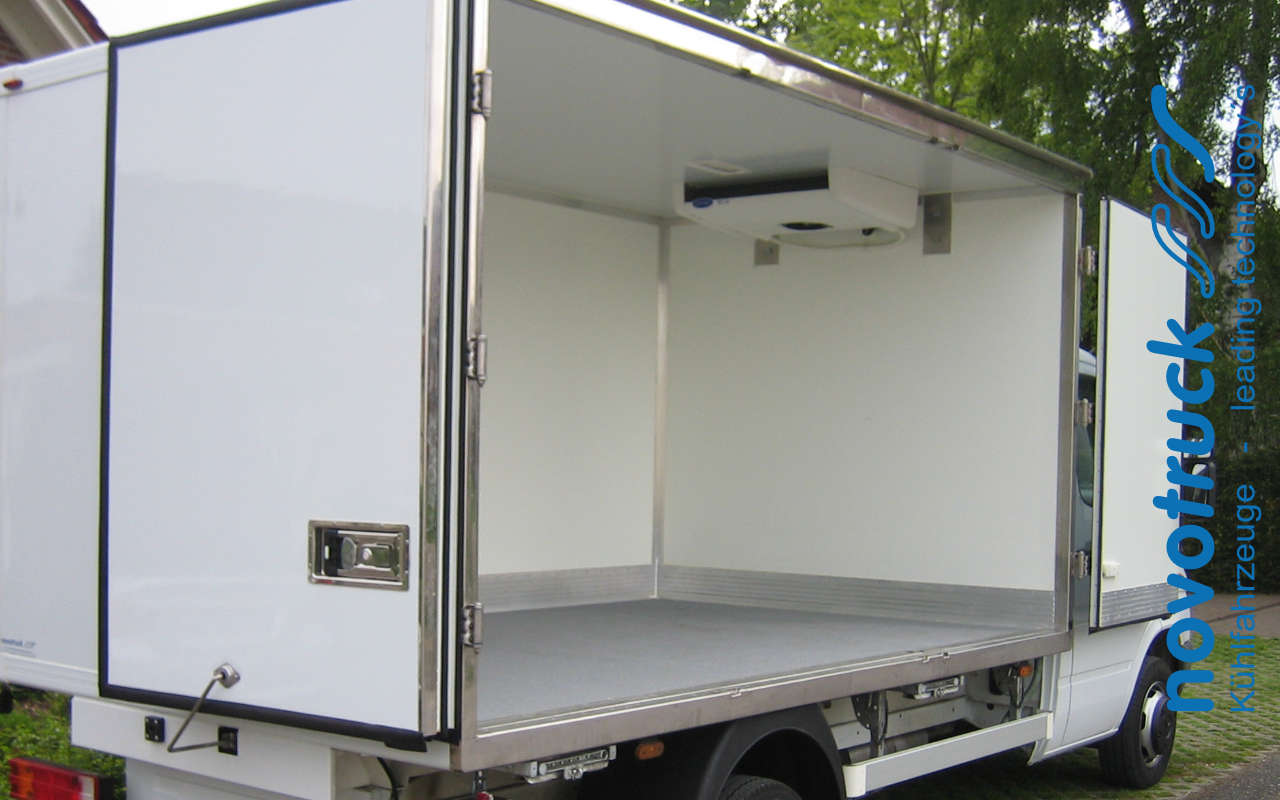 At novotruck, we believe a truck body perfect for you must fulfil all your requirements. That's why we offer solutions you may have thought to be impossible so far. So, if in the near future you are going to use a side-loading refrigerated vehicle because that's what best suits your company's needs, you can be sure of your competitors' envy.
Transporting doner kebab or other frozen large bulk products, you will need a small space for optimal payload plus a low body for aerodynamic design resulting in lower fool consumption at high speed. Our doner van surely has to be the top choice!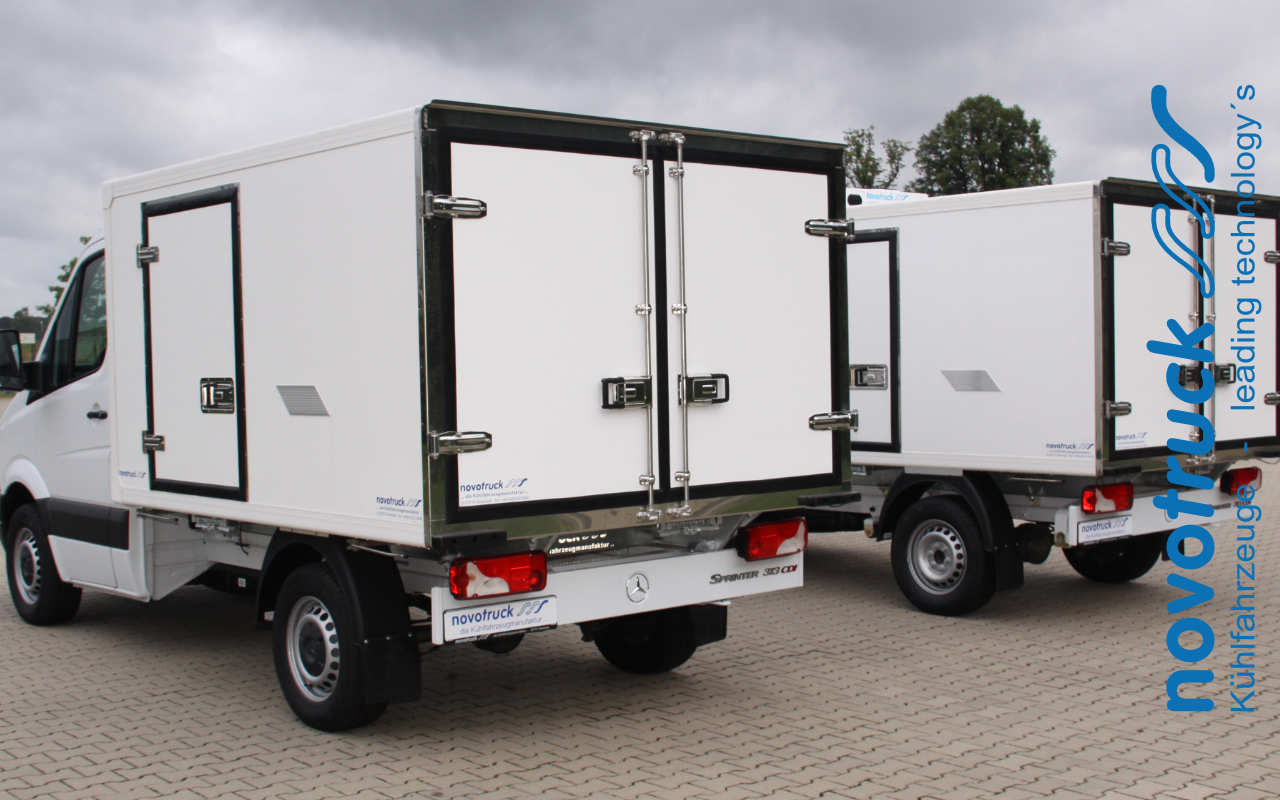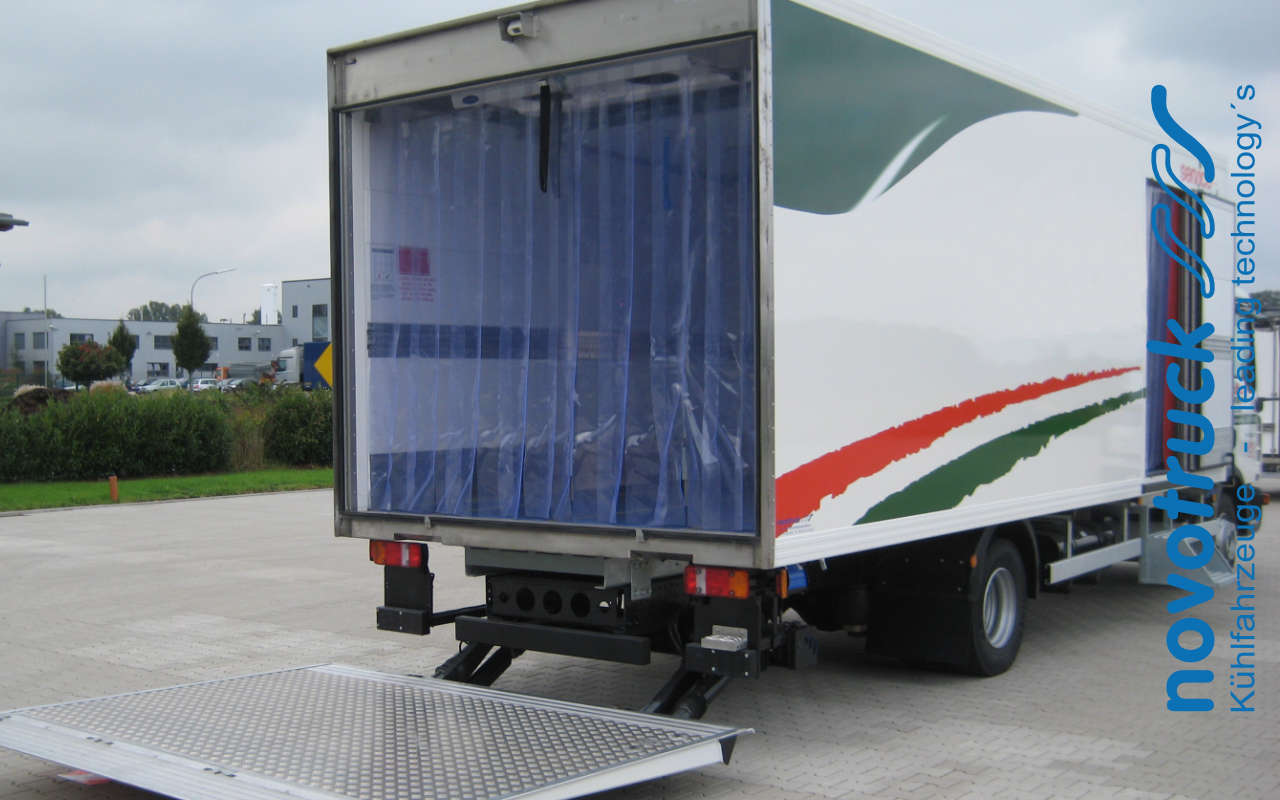 We use tail lift systems from leading manufacturers. Adjusted to your operational needs, they include roll stops and are coated to withstand aggressive load handling, thus complementing your fleet concept.
Designed for transporting goods which are likely to cause spillage, such as fresh seafood, our drainage systems drain liquids into special tanks for disposal.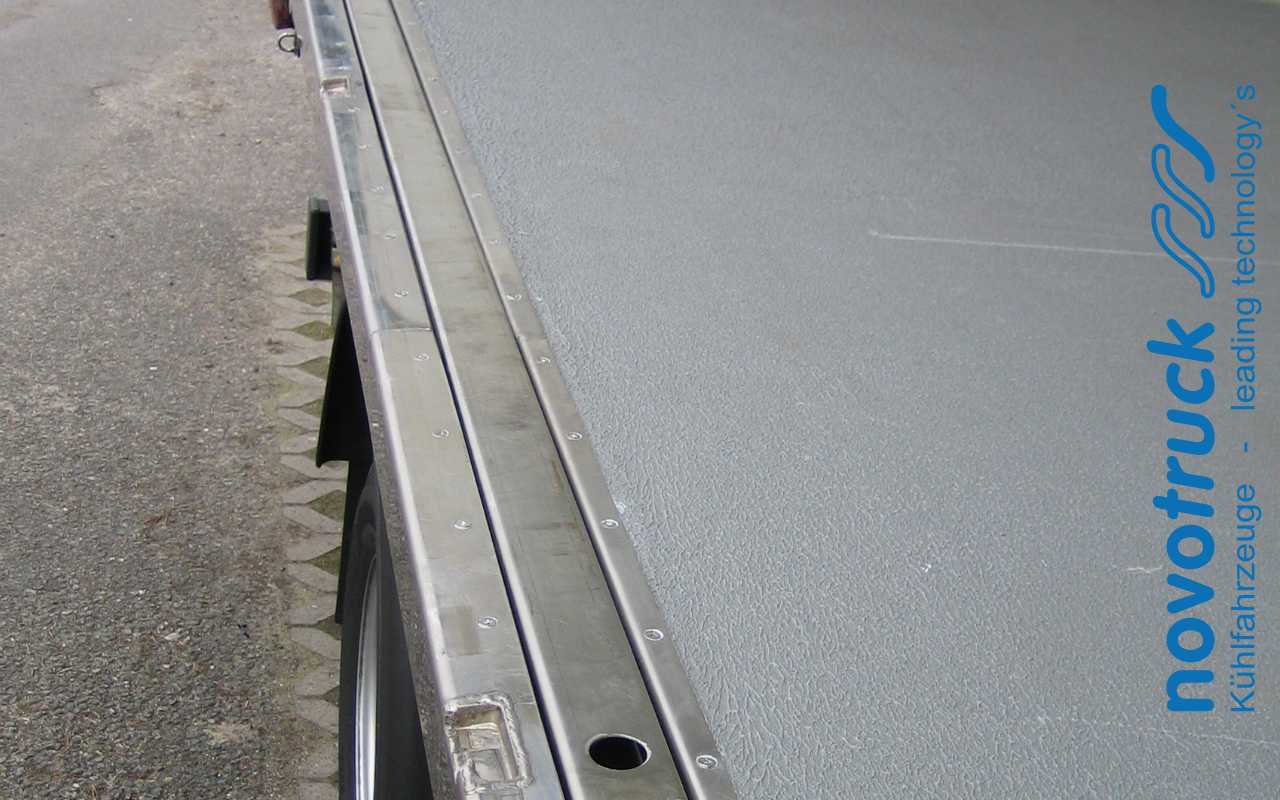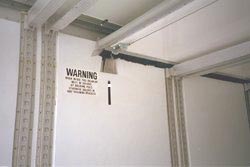 For larger vehicles and bodies, double-deck loading is an interesting option. For double-deck loading, the body is equipped with vertical rails and cross beams, thus doubling the number of pallets carried.
Meat hanger systems with end fittings and stops can be fitted to transport meat suspended from overhead rails. Our meat hangers are compatible with those used in meat processing.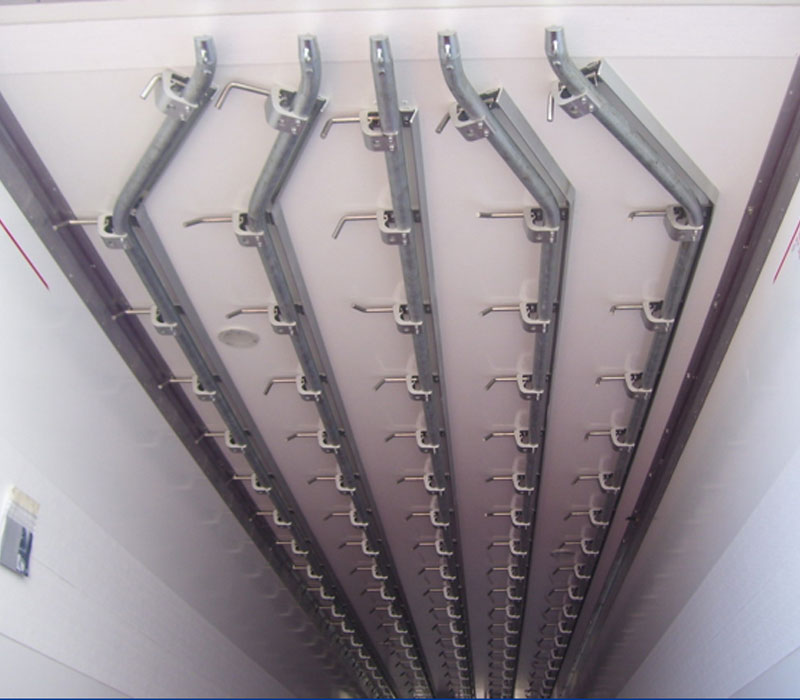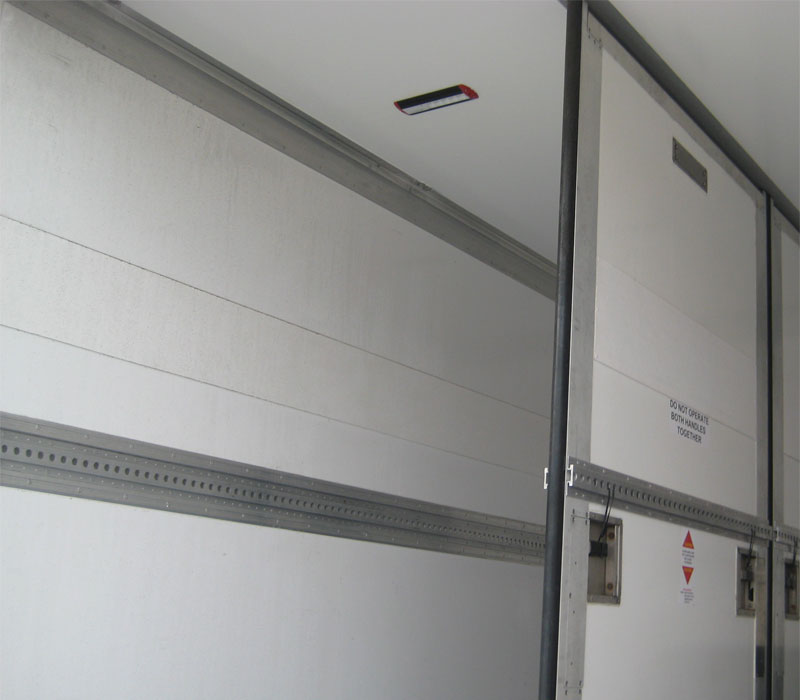 Various partitioning systems make work a lot easier and provide additional load restraint facilities. All our cargo restraint systems are TÜV-certified [TÜV - German Association for Technical Inspection].
If the driver's cab gets larger, the refrigeration machine moves under the body or, as here, in the body.